10 Proven Steps to Improve Your Mary Kay Selling Skills
Being in Sales now for over 20 years with Mary Kay, I've learned a lot about what it takes to be successful in this industry.
The ability to sell is one of the most important aspects of the job.
When it comes to selling skills, whether you're a new consultant or an experienced national director, there's always room for improvement.
In this article, I'll share my top ten tips for improving your Mary Kay selling skills, so you can grow your business.
1. Understand Your Product Inside and Out
The first and most critical tip for selling Mary Kay is to be intimately familiar with your product.
This includes knowing the benefits and features of each product, as well as any special ingredients or distinguishing features.
It will be much easier to build trust and credibility with your customers if you can speak confidently and knowledgeably about the products you're selling.
A customer expressed interest in the TimeWise Repair Volu-Firm Set at a facial party. I confidently explained the set's benefits, such as how it targets aging signs and helps to lift and firm the skin, as well as key ingredients like retinol and peptides. I also highlighted the set's unique selling points, such as the fact that it has been clinically tested to produce visible results in just one week. My knowledge impressed the customer, who decided to buy the set.
2. Recognize Your Customer's Needs
Understanding your customer's needs is another essential aspect of selling Mary Kay. This entails asking the appropriate questions to elicit their specific skin care concerns, and then recommending products to address those concerns.
You will be able to provide personalized recommendations and make more effective sales if you truly understand your customer's needs.
A customer complained about dark circles and puffiness under her eyes. I asked the customer a series of questions to better understand her needs and concerns, such as whether she gets enough sleep or if she has any allergies. Based on her responses, I suggested the Mary Kay Timewise Firming Eye Cream and described how it combats dark circles and puffiness. I also gave her a sample of the product to try before she bought it. The customer was pleased with the personalized recommendation and proceeded to make the purchase.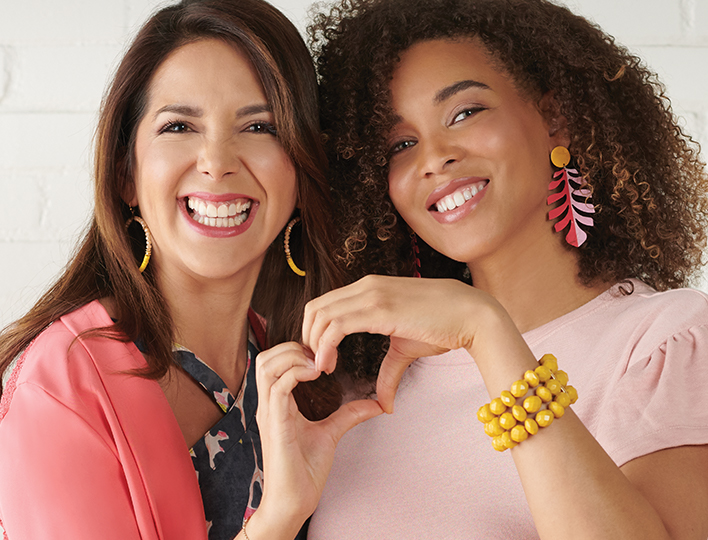 3. Establish a Solid Relationship with Your Customers
Building a strong relationship with your customers is one of the most critical things you can do to improve your selling skills. This entails getting to know them, listening to their concerns, and providing exceptional customer service. Customers who trust and like you are more likely to buy from you and refer others to you.
A customer had been purchasing from me for several months, and I made sure to remember details about her and her family. I'd inquire about her children and their most recent accomplishments. I sent her daughter a congratulations card with a personalized note and a small gift when she graduated. This small gesture contributed to the strengthening of our relationship, and she became a loyal customer who not only continued to buy from me, but also referred her friends to me.
4. Be Positive and Confident
When it comes to selling Mary Kay, confidence and optimism are essential. It will be much easier to engage with your customers and build trust when you are confident and positive. Maintain constant smiles, clear communication, and eye contact.
I was nervous during a presentation because I had a large group of potential customers. Instead of allowing my nerves to take over, I reminded myself to be confident and optimistic. I made eye contact, smiled, and spoke clearly. My upbeat demeanor helped to put potential customers at ease and made the presentation go more smoothly. As a result, several customers made immediate purchases.
5. Exercise Active Listening
Active listening is a technique that can assist you in improving your selling abilities. It entails paying close attention to what your customers are saying, and then responding to their concerns and needs. This will enable you to strengthen your relationships with your customers and make more effective sales.
A customer contacted me because she was concerned about her dry and sensitive skin. Instead of trying to sell her products right away, I practiced active listening by asking her more questions about her daily skincare routine, any products she had tried before, and her specific concerns. I was able to recommend specific products that would address her concerns and improve her skin by truly understanding her needs. She was impressed by my attention to her needs and ended up buying a complete skincare routine from me.
6. Make Use of the Proper Tools
There are numerous tools available to assist you in selling Mary Kay more effectively. Our Skin Analyzer App, Brochures, product samples, and social media are among the most popular. Make certain that you are using the appropriate tools for your business and that you are using them effectively.
I had a potential customer who was not familiar with Mary Kay, so I asked her to use the Skin Analyzer app first so I could advise which products she should try! I was also able to put together a sample bag along with a catalog and instructions. The potential customer was able to see the benefits of the product firsthand and ended up purchasing it.
7. Maintain Organization
When it comes to selling Mary Kay, staying organized is critical. Check that you're keeping track of your customers, inventory, and sales targets. This allows you to stay on top of things and make the most of every opportunity.
I noticed that my best-selling TimeWise Microdermabrasion Set was running low on stock. I was able to quickly place a reorder and ensure that I had enough stock on hand to meet customer demand by staying organized. This allowed me to avoid any potential lost sales and ensured that my customers could always buy the products they desired.
8. Be Adaptable
When it comes to selling Mary Kay, flexibility is also essential. Be open to new ideas and willing to experiment. This allows you to stay ahead of the competition and grow your business.
Due to her hectic schedule, a customer requested a virtual consultation rather than an in-person one. I was adaptable and able to meet her request by scheduling a virtual consultation via video call. This assisted me in making a sale and developing a loyal customer who continues to buy from me even after the pandemic.
9. Maintain Consistency
When it comes to selling Mary Kay, consistency is everything. Check in with your customers on a regular basis and make sure you're always providing excellent customer service. This will help you establish a solid reputation and keep your customers coming back.
I make it a point to contact my customers on a regular basis, whether by email, text, or phone call. This allows me to stay in touch with my customers, keep them up to date on new products and promotions, and ensure that they happy with the products they are using.
10. Have a Good Time!
Finally, don't forget to have fun! Selling Mary Kay should be a pleasurable experience, not a chore. When you're having a good time, you're more likely to interact with your customers and make more sales. So, don't be too serious about yourself, and enjoy the ride!
I've used interactive games and quizzes to keep my presentation fun and engaging for everyone. This helped me connect with my audience and make the presentation more enjoyable for everyone. As a result, I was able to increase my sales and provide a better experience for my customers.
The Art of Asking for the Sale: Closing the Sale
Closing the sale is one of the most important steps in the selling process. This is the point at which you ask your customer to make a purchase. This step can be intimidating for many people, but it doesn't have to be. Closing the sale can be simple and natural with the right approach.
The "feel, felt, found" method is one effective technique. This entails acknowledging your customer's concerns or objections, then sharing how others have felt the same way but found the product to be effective for them. This increases trust and credibility, increasing the likelihood that your customer will make a purchase.
Another method is to employ the "assumptive close." Assume that your customer is going to make a purchase and ask them which products they want to buy. This can be a subtle but effective way to close the sale because it puts the decision in the hands of the customer while also communicating that you expect them to buy.
Finally, remember to always provide excellent customer service and follow up with your clients after the sale. This will contribute to the development of a strong relationship and increase the likelihood of repeat business.
Personalize it: How to Provide Personalized Recommendations
When it comes to selling Mary Kay, personalization is essential. You can ensure that your customer's specific skin care concerns are addressed and that they purchase products that will work best for them by making personalized recommendations.
Asking your customer a series of questions to uncover their specific concerns, such as whether they have oily, dry, or sensitive skin, is one way to provide personalized recommendations. Then you can suggest products that are specifically designed to address those issues.
Another method is to employ the "before and after" technique. This entails showing your customer the results of using a product before and after to demonstrate the product's effectiveness. This can be an effective way to increase trust and credibility, as well as the likelihood of a sale.
Ultimately, always be willing to go the extra mile for your customers. This could include giving them samples to test or even conducting a virtual consultation if they are unable to meet with you in person.
You will be able to build a loyal customer base that will continue to purchase from you if you provide excellent customer service and go the extra mile.
Lastly, selling Mary Kay necessitates a mix of product knowledge, customer understanding, relationship building, and the proper techniques.
You can take your selling skills to the next level and grow your Mary Kay business by following these tips and being open to learning and improving.
What tips do you think will help take your business to the next level?